Are you looking for a stylish vehicle to drive? If yes, you are at the right place because we will discuss one of those trending products. Some vehicles are dominating the world rapidly due to their efficiency and reliable working. One of those vehicles is an electric scooter that has become the desire of every age rider. But the question comes how much is an electric scooter before we step ahead to buy it.
In this blog, you will get the answer to your question and come to know why it has become so popular. You only have to be focused on this section to explore all those factors that may make sure either the scooter is worth paying for or not. Let's start now to make your scooter's purchase efficient and profitable.
How much is an electric Scooter?
---
Whenever we ask how much is an electric scooter, we might be thinking that there will be a fixed price tag. There is no such thing because the price tag of an electric scooter varies from $300 to $3000. No doubt, the price range is wide enough that anyone can find the scooter at his desired price.
But you have to make sure that you are going to pick an electric scooter with almost all the essential features. There are two main types of electric scooters in which you can find a huge price fluctuation.
First of all, you will get a prominent number of electric scooters having price ranges from $300-$500. All such products having lower price tags are considered low end scooter models. These products can only assist you in covering a short patch of the ground.
On the other side, you will find some electric scooters having price ranges from $1000-$3000. These scooters are mostly considered high end models with which you can commute a huge distance without facing any problem.
After getting a look at the price section, many buyers think whether it is worth paying for an electric scooter or not. For such people, we have made the following section from where you will get the answer to your question.
Is it worth paying for an Electric Scooter?
---
When we are discussing electric scooters only, we may think that it is not worth paying such a high price for this short-range vehicle. By comparing its functions with other vehicles of the same type or others, you will find that it is the best product to buy. Here are some benefit differences between electric scooters and other scooters or cars.
First of all, you will find electric scooters far better than the others because there are no age limitations. It is a fact that every kid wants to be an adult and every adult wants to enjoy like kids. By using an electric scooter, both of these can fulfill their desires as it is not made for people of a specific age slot.
Similarly, it will be comfortable to drive this vehicle either you are driving or your little ones. It is because there is no need to go to a petrol pump or gas refilling station. You only have to keep an eye on the battery indicator and charge it on your own inside your house.
In this dimension, we can say that an electric scooter is far better than other vehicles like cars. There are many other reasons that won't let you think how much is an electric scooter. So, you can say that it is a better product to be driven by everyone while comparing overall functions.
Factors to look at while analyzing price
---
For every product, you will find a vast collection over the internet from which you have to select the better one. It might be possible that you will get confused and pick a product that is not good as per the price tag. Therefore, we have researched a lot and found some factors by analyzing which you can estimate either the price is fair or not.
Distance Coverage
While looking to get an in-depth look at the price and functionality, you have to check the range of an electric scooter. It will tell you how much distance you can cover with that two-wheel vehicle. If you are looking for a scooter for your kids just to enjoy, then it is enough to buy a product with having a price range from $300-$500 (Low end model).
This type of product will be perfect to commute to a short distance like park's area or some nearby places of your house. But if you are looking for an electric vehicle to go to your office daily, then it will not be good to buy any other model less than the high end model. It means you won't get worried while investing $1000-$3000 for this product.
By analyzing the range of an electric scooter, you will be come to know who can drive that vehicle. Also, you will come to know the price fairness to some extent for moving towards the other factors.
Battery
Another part of the electric scooter that will enable you to understand either you are looking to buy the right product or not is the battery. Before you finalize a vehicle, you should get a look at the battery because it is one of the most critical accessories of a scooter.
A product with a high-quality battery will always have a higher price tag. With such a product, you can ride this vehicle for multiple hours without moving towards the switch to recharge it. When we have a discussion about batteries, most of us think about how to analyze a battery.
To get an in-depth review, you have to first check the battery properties written on the manual guide of your finalized scooter. In this section, you have to get a look at the material of the battery, lifeline, and capacity. These factors will tell you either the vehicle is good enough to buy at a higher price or not.
Electric Motor Capacity
No doubt, a battery of an electric scooter shows how much is an electric scooter costs. But while you want to invest in some reliable products, you have to get a look at the electric motor of the scooter. This factor will help you to get an idea of which type of ground you can ride that scooter.
For instance, if you have got an electric scooter having a low capacity motor, it won't let you go to hill stations or other places like these. So, you have to make sure that you are going to pick a scooter with enough motor capacity that can take you to your destiny.
We recommend you get an electric scooter for hills if you have to move to any higher positions. Similarly, you can decide which product will be better for you to pick and which one you have to avoid.
Style & Material
Last but not least, you need to check the design and material of an electric scooter to get an estimation of its price range. It will also give you an estimation of whether the product you are going to buy will be good for the concerned user.
By checking the material and design, you can easily understand either you can leave your children with that scooter or not. In addition, it will show the durability of the product and the safety of the rider. There are many other reasons that you can examine in this section like working principle, size, and a few others.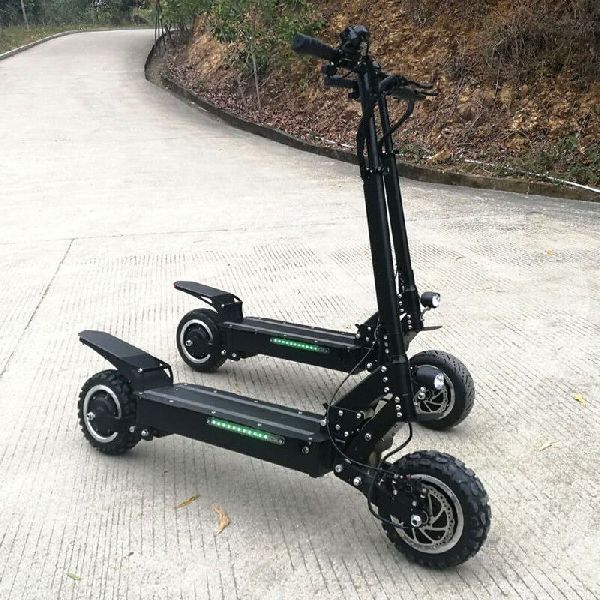 Bottom Line
By getting a lookan electric scooter costs. You should analyze all the above factors to make sure that you have selected the product at the right price. In this way, you will be able to get an electric scooter as per your budget and requirements. at the following guide, you must have got the answer of how much is
We are sorry that if this post was not useful for you!
Let us improve this post!
Tell us how we can improve this post?
Jay is a freelance journalist, editor and writer who currently lives in London. He has written for a variety of newspapers, magazines and online publications. He also writes for UK leading eSports website Teamliquid.net, covering StarCraft 2 and League of Legends. Jay is also a regular columnist for gaming magazine Game Informer. Jay's first novel, Allegedly, centres around the world of eSports and follows the story of Duncan, who is faced with the prospect of leaving his university course and following his passion to become the best